21 productive things to do instead of social media
Can you imagine life without your smartphone?
It's hard.
What about a life without social media?
That's hard too.
I often reminisce about the simple life we had before smartphones. And I often worry about how impatient the human race has become because of the instant availability of everything.
What is more worrying is how kids demand smartphones to play games the minute they are bored. I usually don't entertain it with my kids but I see it everywhere.
We are losing the ability to entertain ourselves and enjoy the world around us without this device.
But I never advise against not using a smartphone or social media at all.
If we know to draw a line, we can use technology in our favor. I use Instagram for personal development. I follow people who inspire me and my use of Instagram is for my daily dose of inspiration.
I have learned a lot of new things from social media, so it has only made my life better.
But its when you use too much of social media that it's a problem. This post is to give you ideas on entertaining yourself without social media or a smartphone.
Some of the activities might require you to use your phone depending upon how dependent you are on your phone. For example, I do guide meditations using my phone. Or do home workouts by watching along on Youtube. 15 Powerful Habits of Happy PeoplePlay Video
But don't worry, I will tell you how you can block social media apps while you use your phone for productive things at the end of this article. Keep reading.
21 ideas to entertain yourself without social media
1. READING
One of the best alternatives to reaching for a phone is reading. You can read anything as long as it is inspirational, educational or entertaining. Be it a book, magazine or blog, make sure you spend at least 10-15 minutes a day on reading to expand your knowledge.
2. TALK TO PEOPLE FACE TO FACE
Talking to people while your head is bent down to scroll on a phone can't be counted as a conversation.
When you have a conversation with people, facial expressions and eye contact does a lot in fostering a connection with them. When you maintain eye contact, you are telling them that you are interested in hearing what they say.
It also helps in developing intimacy and connection with the other person.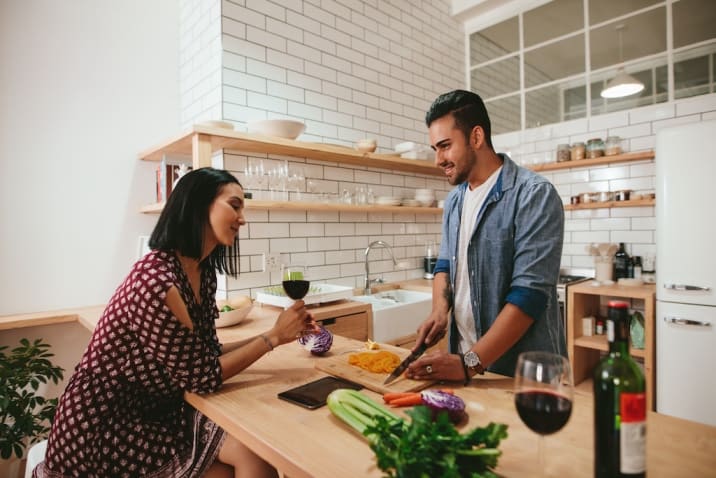 3. DO MEAL PREPPING FOR A WEEK
Do you always fancy yourself eating healthier but think you have no time to prepare healthy meals?
Try meal prepping!
Instead of scrolling on your phone, spend a Sunday evening for healthy meal prepping. Cut vegetables, prepare meat patties, boil quinoa, etc, on a weekend and store it in the refrigerator or freezer to use later in the week.
You can also make easy energy balls for a week so that you don't reach for unhealthy packet food as a snack.
4. DO MEAL PLANNING
For meal prepping to work, you need to have a meal plan in place. Plan your meals for a week and do meal prepping accordingly.
Meal planning helps to reduce overwhelm and help you have a system for healthy eating in place.
So, instead of wasting time away on the phone, you can use that time productively for better health for you and your family.
5. GET OUTDOORS
If you spend a lot of time on social media apps, you could be spending most of your time sitting in one place. To get your body moving and refresh your mind, get outdoors, be it even in your own yard.
It will give you a nice little boost in energy.
6. JOURNAL
What do you do when you experience difficult feelings? Do you take the time out to feel through your emotions?
A side effect of using too much social media is emotional numbness. When we feel sad about an event or a memory, we tend to reach for our phone and open a social media app to numb away that pain instead of taking the time to process it.
Processing our emotions is important for us to heal, learn from the experience and become stronger.
Journaling is a great way to release your emotions in a healthy way. But that doesn't mean you can do journaling only when you are sad. Write in your journal about when you need clarity about something or when you are celebrating your wins too.
7. SIT STILL
If there is an art of sitting still, it is getting extinct in this smartphone age. People don't seem to be comfortable about sitting still engaging themselves with their own minds.
We want the stimulation from our social media feed and we want it now! It is a dangerous place to be in. I see it in my daughter who complains about boredom the minute she has free time.
Next time when you want to reach for your phone, take 3 deep breaths in and let yourself be bored for some time. Who knows? You might get a life-changing idea during these boring sessions!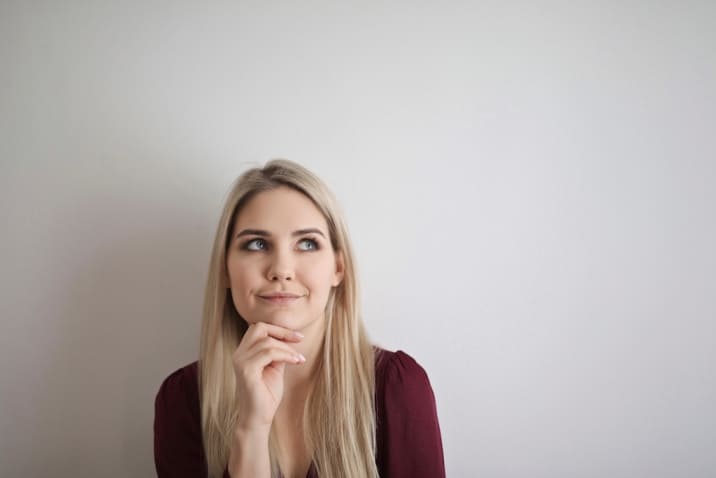 8. CALL SOMEONE
Do you think you have no time to call people and talk? You do!
If you track your social media usage you know that you do have time to talk. Use those ten minutes to call someone you have been wanting to call for months.
9. DECLUTTER
Another thing we tend to postpone a lot is, clearing up our living space and throwing away things we don't need anymore.
We can find time for decluttering too. You don't need to go on a decluttering spree, but do it one area at a time.
10. EXERCISE
One of the reasons I kept procrastinating on exercise for years is lack of time. But then I realized I am never going to do exercise if I don't put it in my daily plan.
You can borrow the time used on social media apps for squeezing in daily exercise in your schedule.
11. MAKE A LIST OF THINGS YOU NEVER HAD TIME FOR
You want to do so many things in life – big and small – like wanting to spend time on creative hobbies or to build a side hustle. Write down everything.
And choose one item from your list you think you can work on consistently for at least the next three-six months. And then when you accomplish it, choose another goal for the next six months.
12. DIY
Do a DIY project taking inspiration from blogs or Youtube channels. It is a great way to keep your brain active and refresh your mind.
If you have kids, get them on board so that they can learn to use their time wisely too.
There are tons of tutorials available online for sewing, knitting, painting, macrame, etc.
13. DO COLORING
I just jumped onto the bandwagon of adult coloring world and the benefits are said to be many. We live with a lot of stress and coloring at the end of the day can relieve your stress.
A disadvantage of social media is that it increases your stress because of the constant comparison to other people's lives.
So instead of that, engage in stress-busting activities for better mental health.
14. PLAY WITH YOUR PET
Are you a pet lover? Devoting some time daily to play with your pets can decrease blood pressure, cholesterol levels, etc. Pets help to remove loneliness and give us companionship. So spend some screen-free time to play with your pets. And it is also beneficial for your physical health because you move more.
15. DEVELOP NEW SKILLS
What's one skill you have been wanting to improve for months or years now?
Cooking? Driving? Swimming? Singing? It can be anything. Spend the time you use on your phone to improve your skills.
You will soon start to realize how you thought you were busy is a lie.
16. PLAN THE NEXT DAY
Do you know what's one of the best habits you can develop to change your life?
Planning your days.
Most people spend their time before sleep scrolling on their phones. The minutes of social media can turn into hours causing you to have sleep deprivation. And you wake up feeling tired.
Instead of doing this, take out a planner or journal and write about what you would like to accomplish the next day. Include not only your priority tasks but set time apart for hobbies too. This is a great way to ensure you don't spend unnecessary time on your phone the next day.
17. WATCH A MOVIE OR A DOCUMENTARY
If you are in a mood to relax and unwind watch a movie or watch your favorite show on Netflix. If you feel like your brain is still feeling good about learning new information, watch a documentary.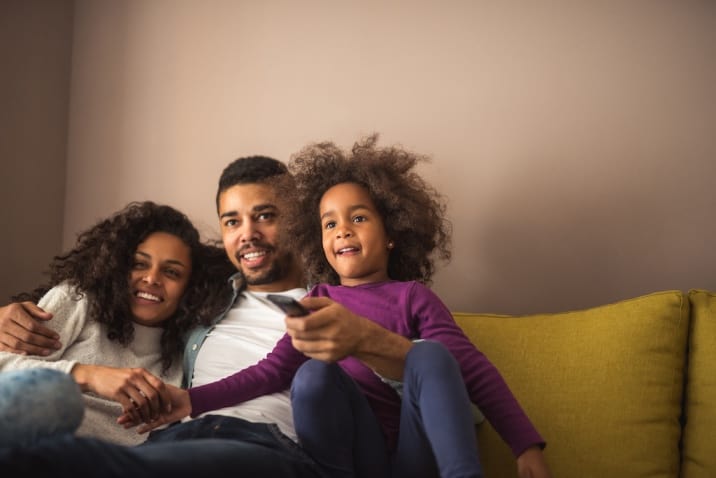 18. DO SELF-CARE ACTIVITIES OR PRACTICE HYGGE
This is my favorite way of spending time. After a hectic day, I like to pamper myself by doing the things I love. It is so relaxing and rejuvenating. It helps me work even better the next day.
Get a massage, Mani/Pedi, or a spa, because you are worth it!
Another thing I love is practicing hygge. Hygge is a kind of self-care practice that people in Denmark do. It is all about finding happiness and coziness in the small daily things of life.
19. PLAY A SPORT
Call up your friends and play a common favorite sport. You will feel more energized and happy. So much better than the stagnant energy of sitting idle with your phone.
20. PLAY BOARD GAMES
Spend your free time by playing a board game with the family. These family interactions are so much needed – it helps in improving connection with family members and boost your happiness.
21. GO TO A PARK AND DO PEOPLE WATCHING
By no means please don't make others uncomfortable by staring at them. If you are interested in learning about other people, people-watching is a good way to pass time.
Usually, introverts are said to be good at people watching. They can pick up the behavior, characteristics, and mood of a person by studying their body language. But it should all be done in a subtle way.
People watching helps us be more aware of the people around us because we miss out on this so much these days due to our phones.
It helps us to use our brains and expand our imagination because we are making up random stories about these people in our minds. People watching is especially good while traveling to a new place because you can compare different cultures and gain new perspectives about life and people in general.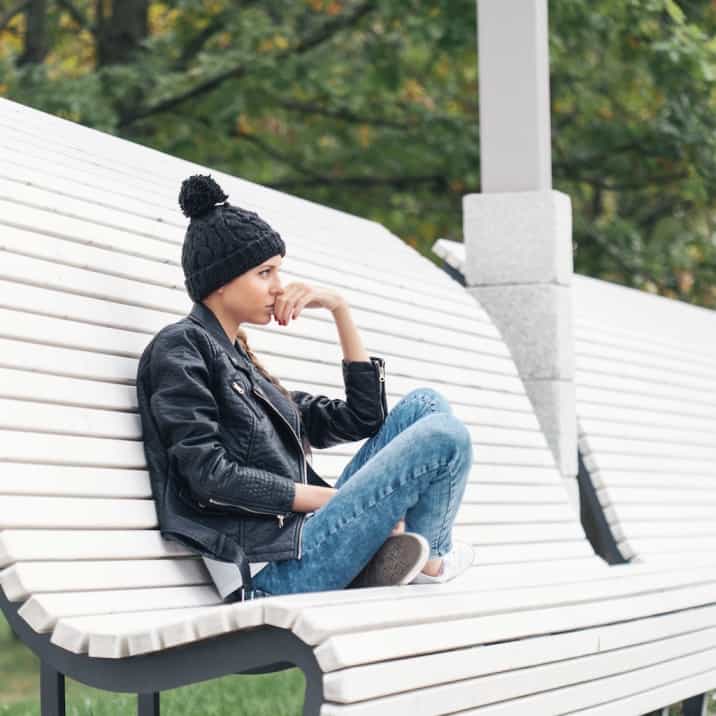 Originally Published by: habitsbuzz.com